Cargo delivery from Europe is of high demand on the global market. Consumers in Ukraine appreciate European goods and prefer to buy more and more. Surface transportation by trucks is relatively inexpensive type of cargo delivery offered on the market and requires minimal official paperwork. Trade and economic relations between our country and the European Union are developing and expanding, so is logistics services. The future seems to be bright for making business between Ukraine and EU and surface freight will be popular and affordable. The Turboavia logistics company offers the European level of logistics services right here and right now.
As parts of our international logistics operations we can offer freights of:
General cargo
Oversized, heavy and non-standard cargo
Collected and complex cargo
Cars
When partnering with Turboavia you will receive the highest level of services and seamless organization of all logistics processes including carefully selected transportation routes, assistance in registrations of your commercial consignments, help with customs clearance, transportation of non-standard and out-of-gauge cargo.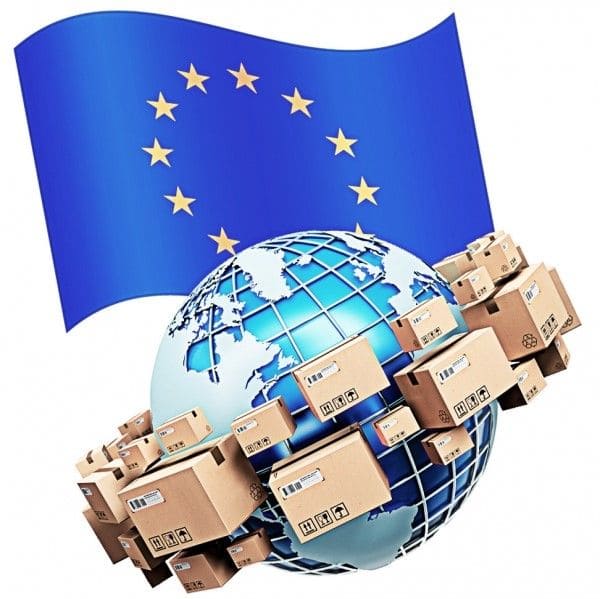 The Most demanded groups of goods for delivering from EU to Ukraine are
Industrial and medical equipment
Cars
Branded clothes, footwear and accessories
Home care products
Cosmetics
Furniture
Pharmaceutical products
Thanking to the well-developed transport infrastructure in Europe, your cargo can be delivered to your desired destination within a few days. Our goal is mutually beneficial cooperation, customer satisfaction in timely delivery affordable price for their cargo needs. Our company operates on the logistics market for many years, we know how to develop right transportation routes, provide excellent logistics services, we have high experienced personnel , responsible approach and focus on individual needs of every customers we help.

Advantages to partner with Turboavia
Full range of logistics services
Cargo collection in any EU country
Fast delivery at affordable rates
Reliable partner
Simple and convenient communications
Loans for regular customers
Fixed rates without hidden fees and charges
Constant growth and focus on new ideas
All our customers can track their cargos online at out web site at any time. We guarantee clear contractual relationships and fast feedback.
Additional Turboavia services
Buy-out and collection of your items with transportation to our own warehouse
Negotiation with suppliers
Preparation of financial documents
Storage of small loads for consolidation purpose, general cargo truck routes
Careful packaging
Cargo insurance on demand
Delivery to your desired destination in Ukraine
Build up your global business in partnership with with Turboavia, expand your operations and grow with us. We can offer our customers any kind of international delivery to any part of the world.